Cruising around Azores islands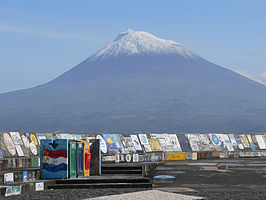 A ones of a lifetime experience
Sailing between the islands of Faial, Sao Jorge, and Pico,
Special trip former Dutch Marines. code name JanKaasExpeditie
Every secluded bay and protected harbor tells a story. Sailing in this variety of landscapes and spectacular volcanic sceneries is an unparalleled synonymous of freedom and pleasure.Discover the nine emerald islands, the best kept secret in the middle of the Atlantic.
Seal Expeditions provides the perfect service for this adventure. Nature will take care of the rest.